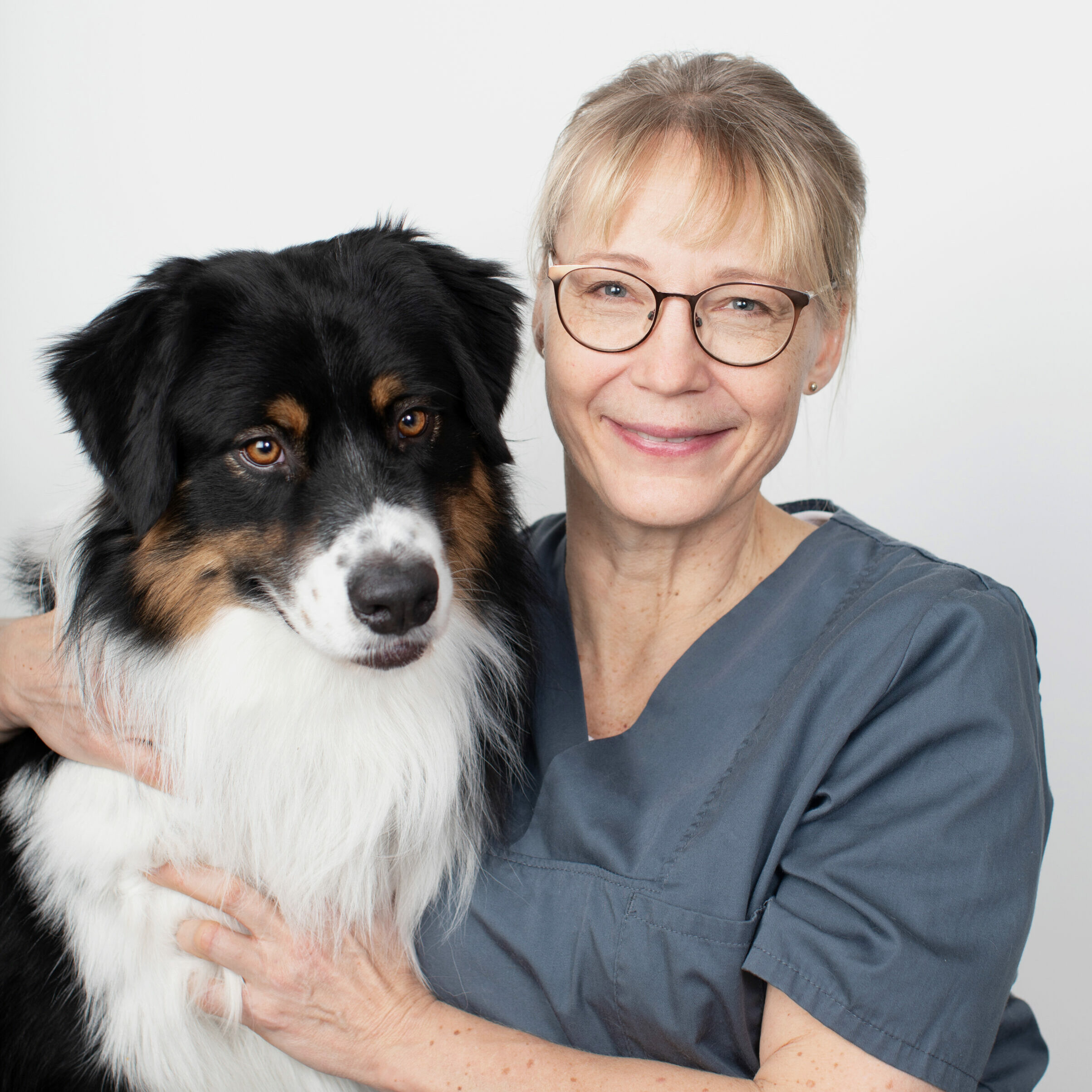 Kirsti Schildt
Veterinary specialist in small animal diseases, CertVD, DipECVD, EBVS® European Specialist in Veterinary Dermatology
I like to be at sea – in my kayak or tour skating on the ice. I don't have own pets right now. For the picture I have borrowed my friend's gorgeous dog Felix.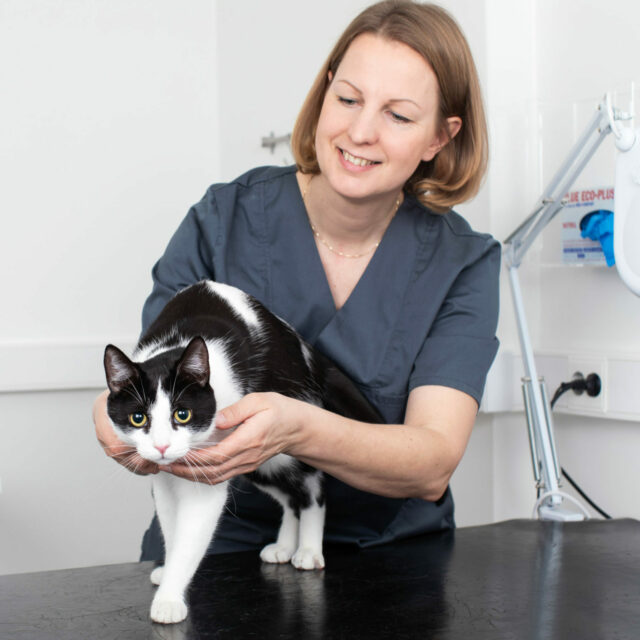 Katja Kyröläinen
Veterinarian 
I like to spend my time in nature, by foot or paddling. My family consists of my partner, lapponian herder Jonkka and the cat siblings Maikki and Rällä.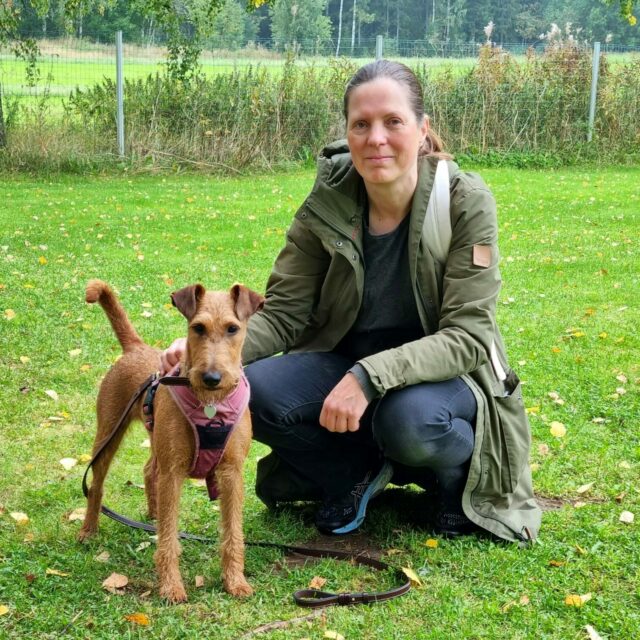 Lotta Pänkälä
Veterinary specialist in small animal diseases
My hobbies are horse riding and agility. My pets are Vesta, an Irish terrier, and my two cats are named Kerttu and Voltti.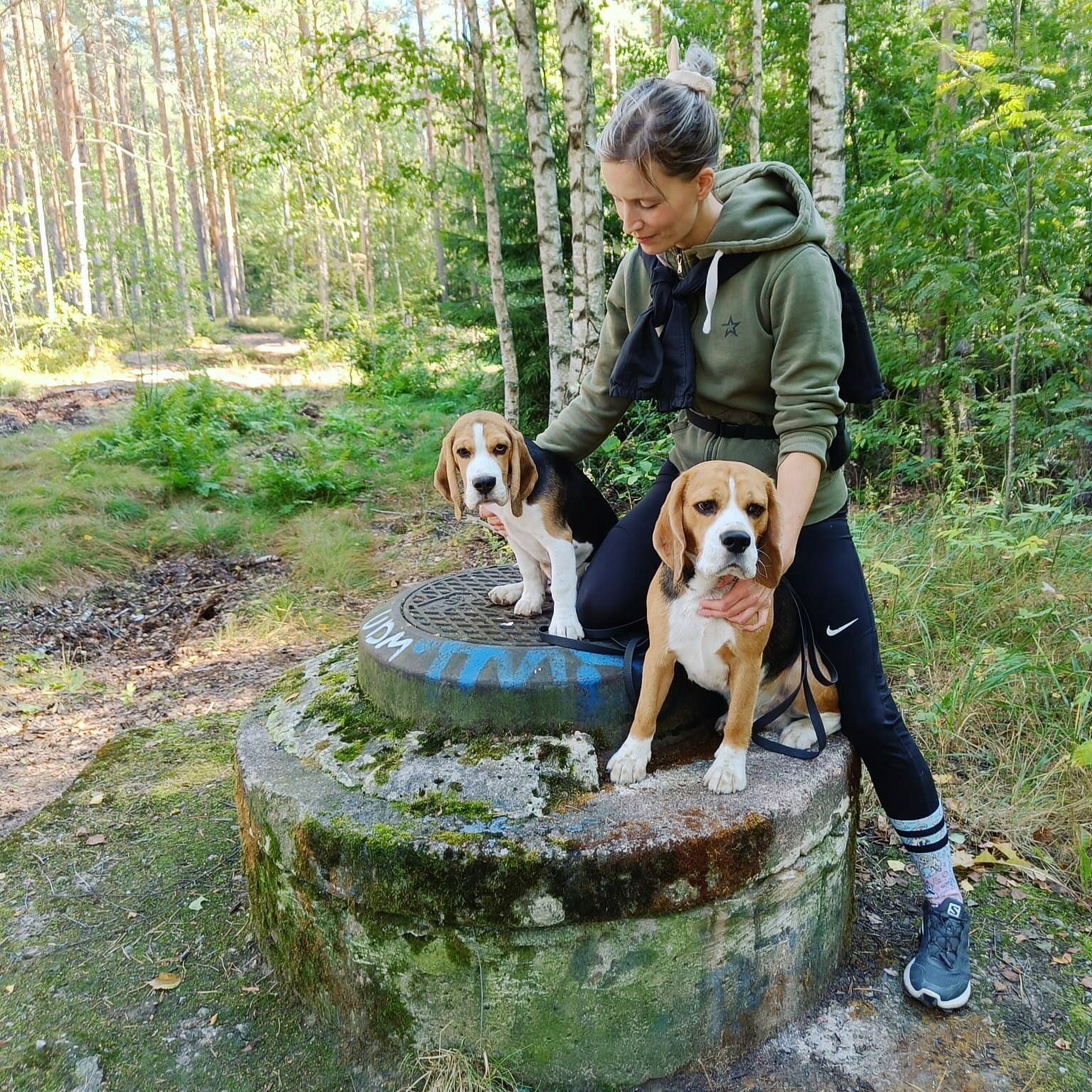 Marion Easton
Veterinary nurse
I go to dog shows now and then with my mischievous beagle brothers. I keep my dog grooming skills up to date with bigger and furrier dogs.
When possible, I enjoy some British-style bitter tea.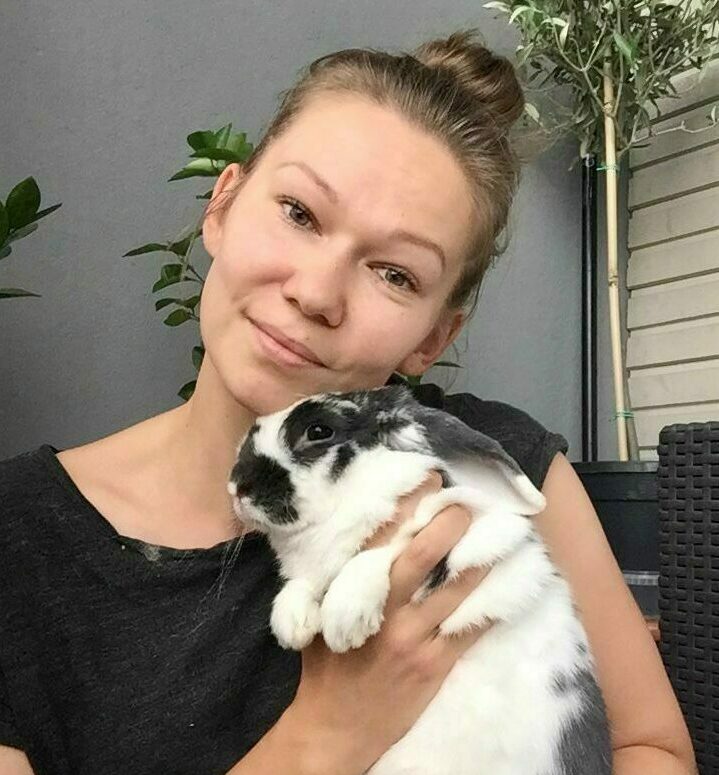 Mirkka Gerasik
Veterinary nurse
Maternity leave
I like to spend my free time in nature. I have two rabbits and a young rottweiler at home which make my everyday life brighter.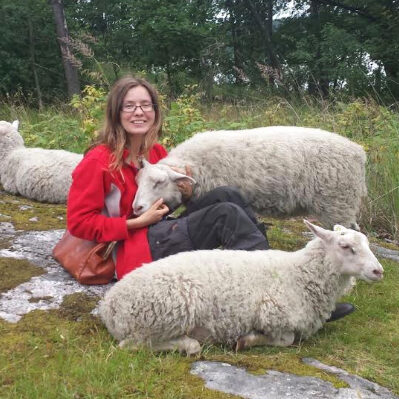 Viktoria Sjöberg
 Veterinary nurse
I like gardening and house plants, old wooden houses and kayaking. I don't have any pets right now, but I dream of having my own hens.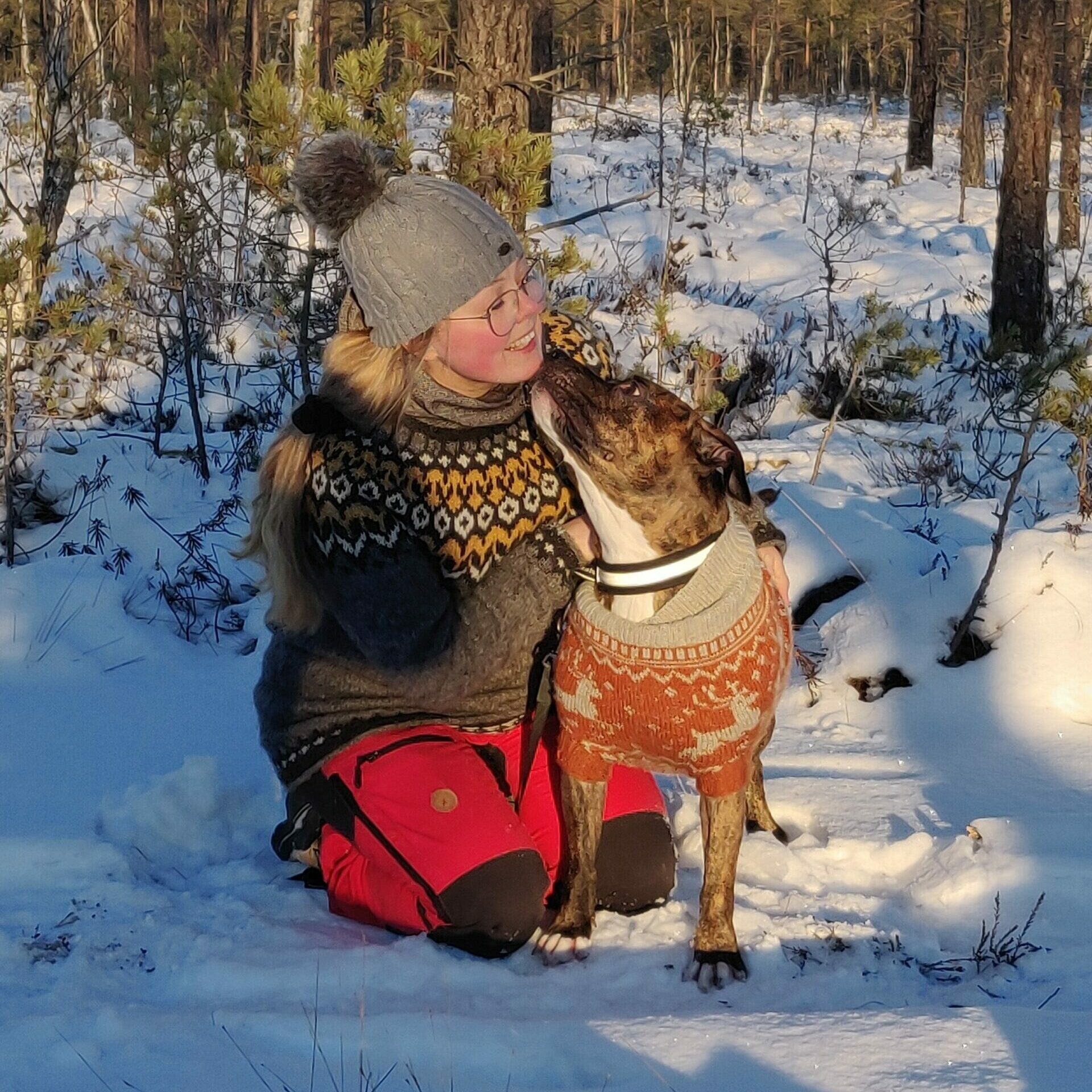 Elina Martikainen
Veterinary nurse
I like to wander in nature and doing things with my hands, knitting in particular. American staffordshire terriers have been a part of my family since 2005. Right now I have two amstaffs, Uula and Hippu.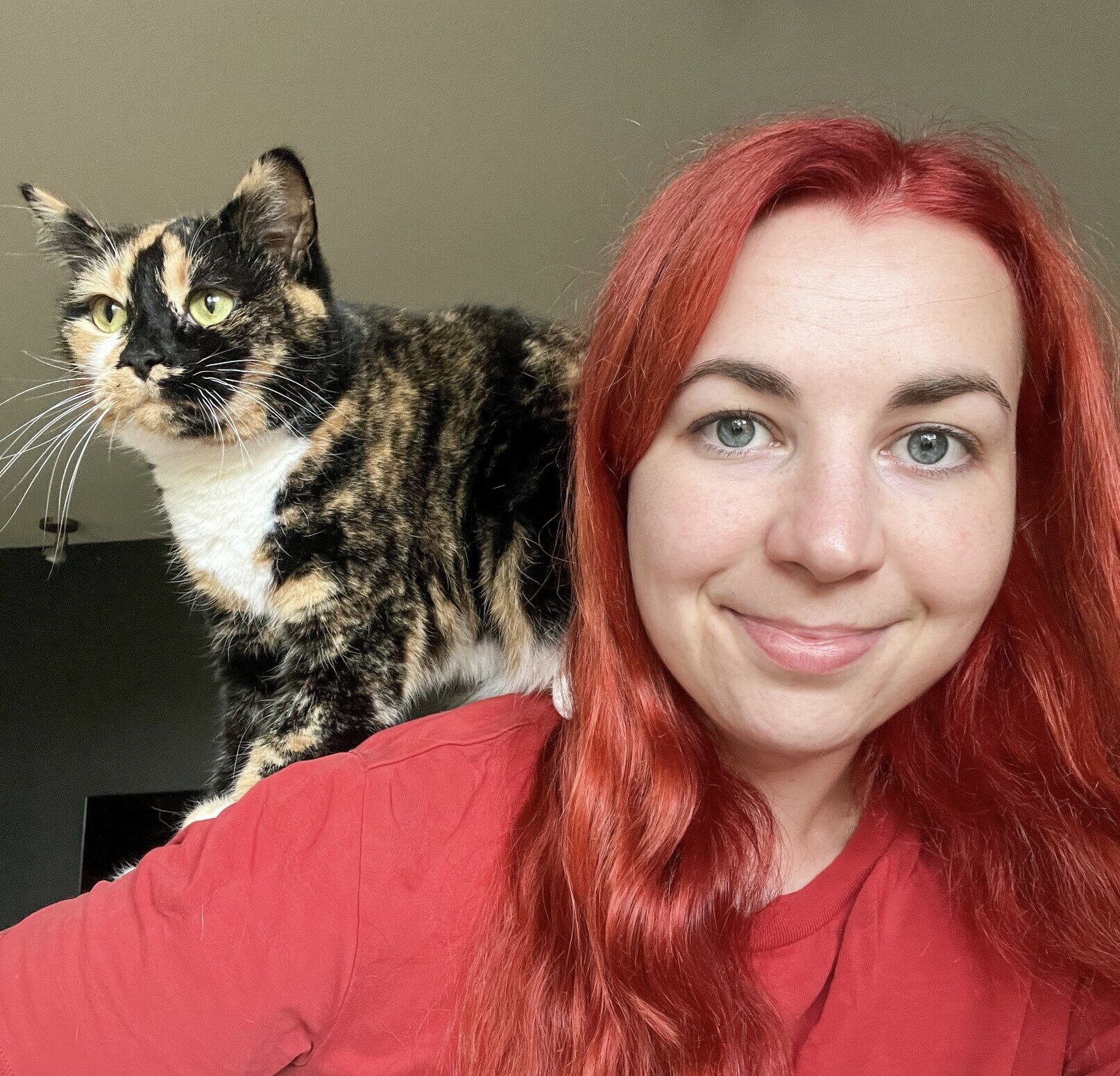 Johanna Ratilainen
Veterinary nurse
My family's happy animal herd consists of cats, rabbits, ponies and ducks. I also have foster cats from an animal welfare organisation living with us.
In my free time I like to be in nature with my ponies and read books.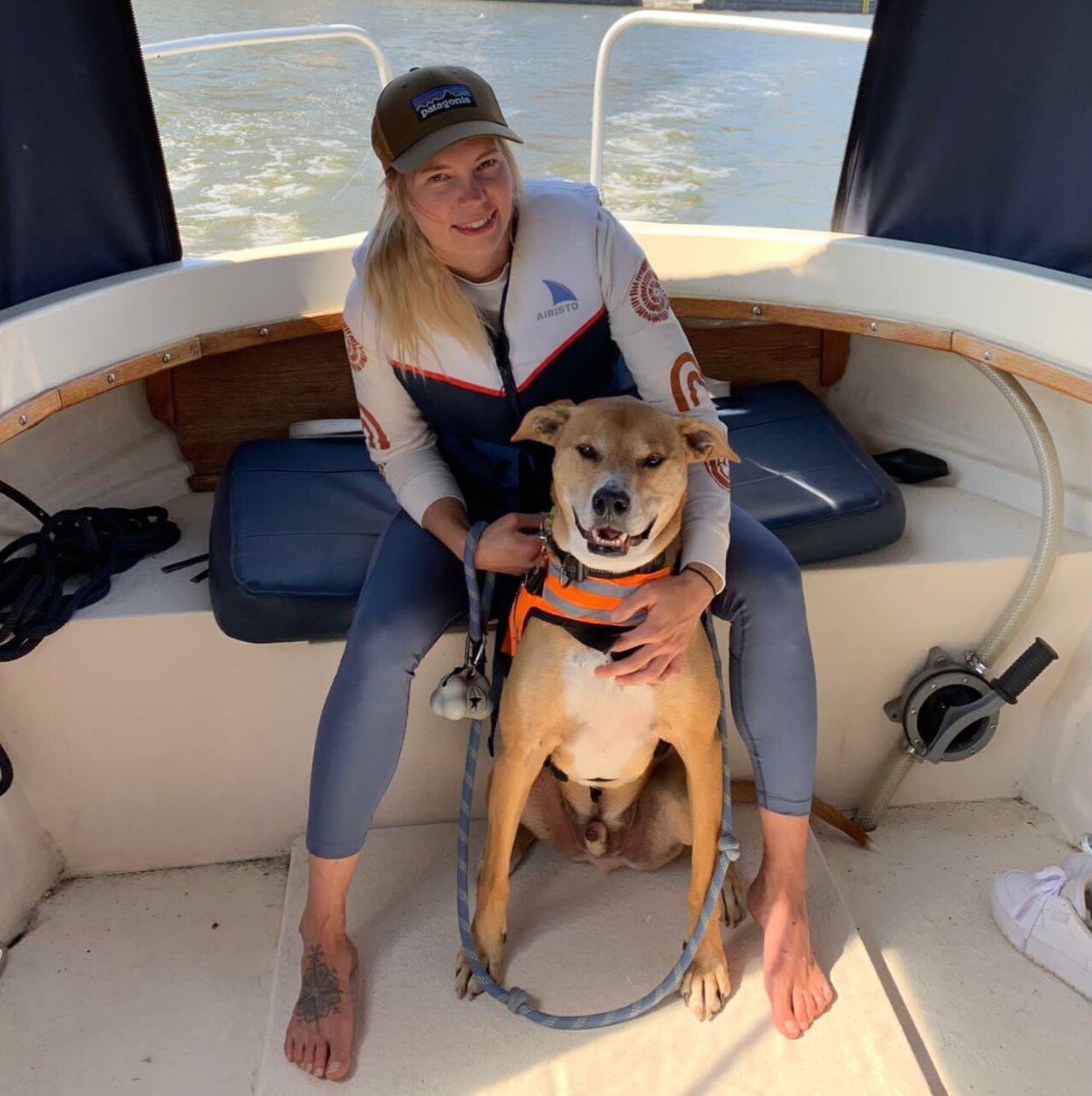 Nina Kokkila
Veterinary nurse
I am also a professional animal trainer. In my free time I like to spend time at our summer cottage, do different sports and go on adventures in the forest with my dogs.
At home I have two mixed breed dogs that moved with me from Australia.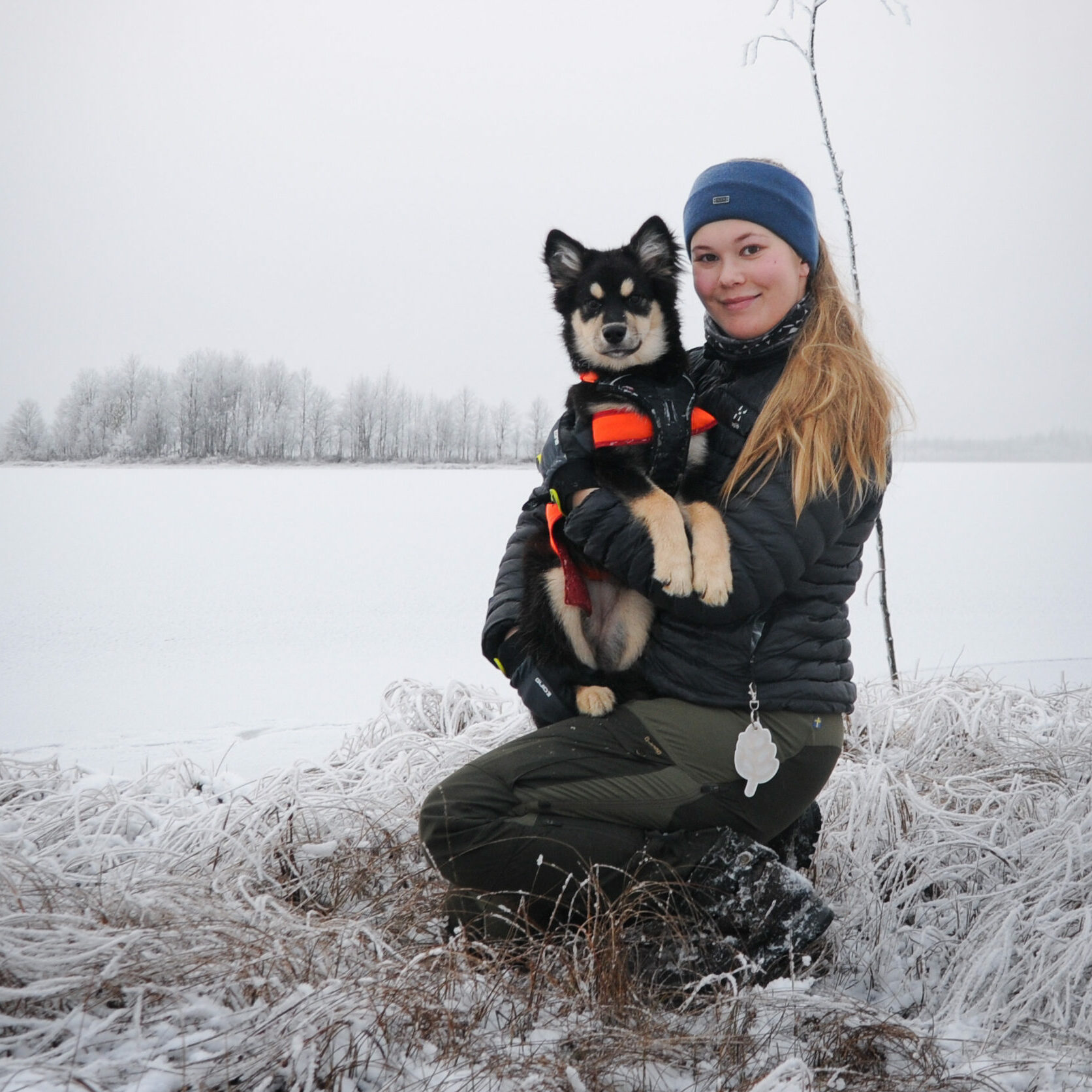 Tiina Paavola
Veterinary student
I like to wander in nature with my Finnish Lapphund.
I need at least one longer trek per year, preferably in the north.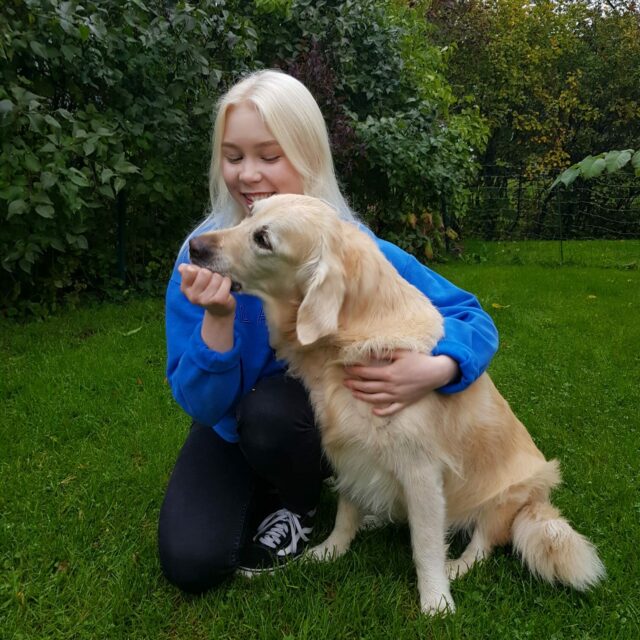 Anni Miettinen
Veterinary student
I dream about having an own working retriever and I enjoy winter swimming. 
According to me, the most important thing I have learned so far at vet school is that you can sort out anything with the right attitude and a good crew!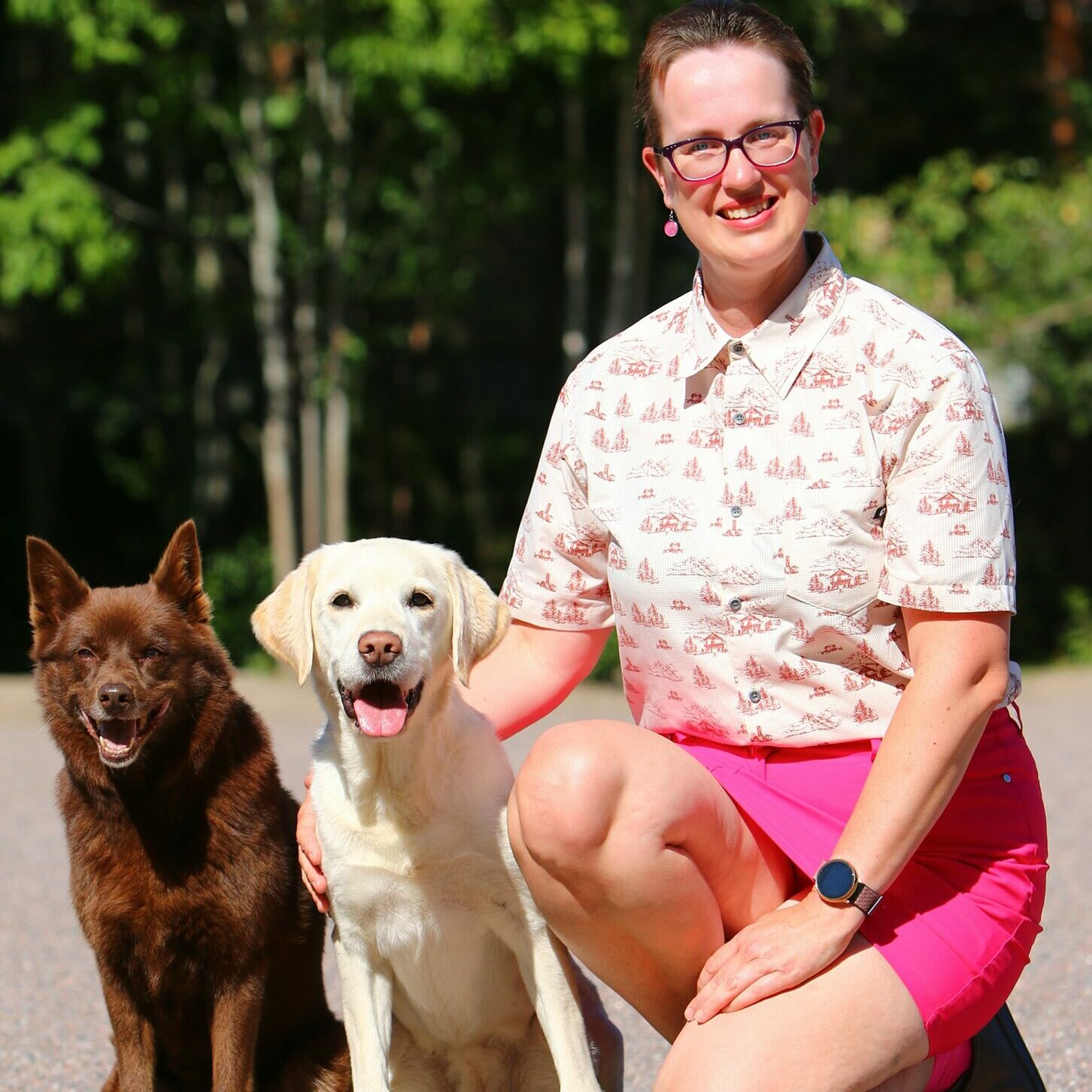 Birgitta Kaikkonen
Veterinary nurse 
My particular area of interest is fearful pets and how to make them used to veterinary visits. I am also Fear Free certified. 
At home I have a Kelpie called Hertta, a retriever called Numa and a cat called Olivia. I like to do geo caching and photographing or filming in my free time.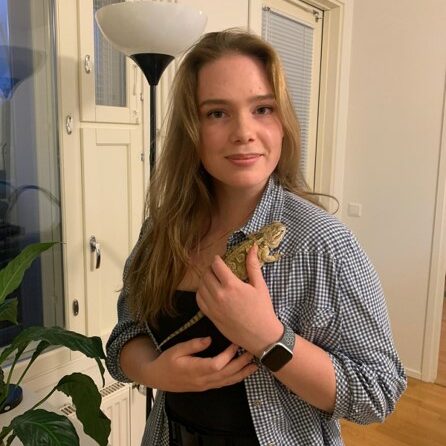 Charlotta Gustafsson
Veterinary student
In my free time I like to draw and paint and I also do climbing. 
I have a dog called Charlie and in the picture you can see my lizard Nano.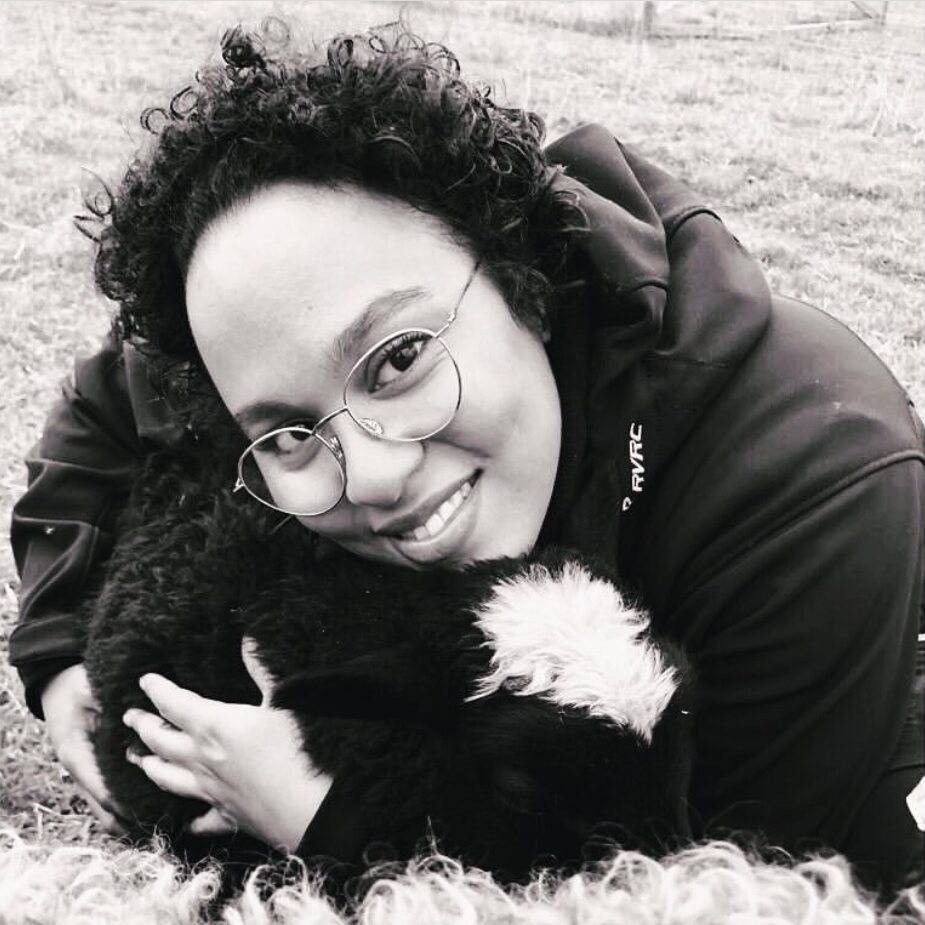 Opal Ahonen
Veterinary nurse student
I love being in nature and I also sing in a gospel choir. I spend time with my Greek rescue dog. I like the smell of earth, the touch of waves, the taste of berries, the sight of trees, the sound of laughter and the rush of being fully alive.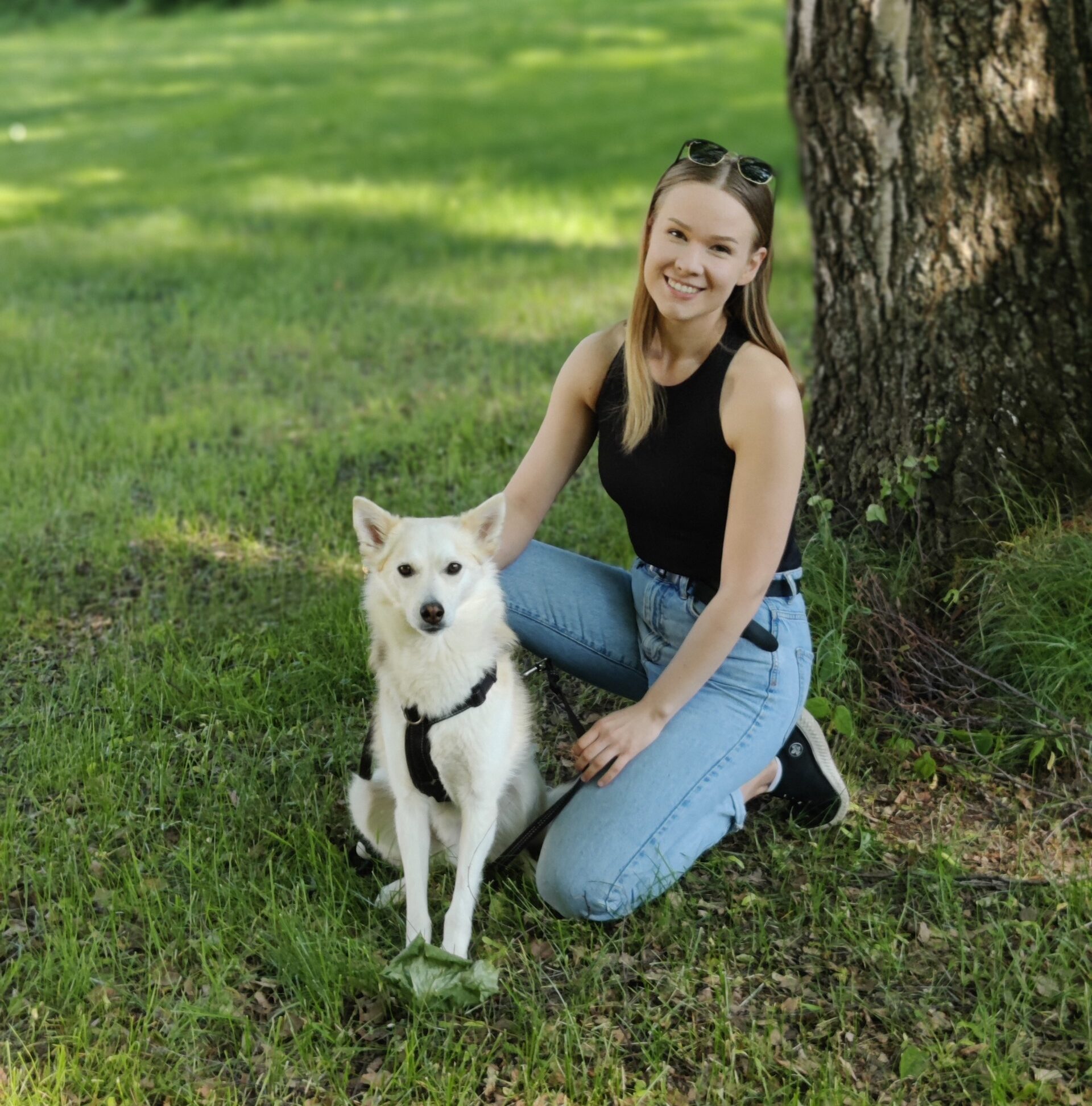 Hilla Strandberg
Veterinary student
I try to go to the forest with my rescue dog Lumo as often as I can. I also compete in ballroom dancing when I don't study or spend time with animals.